Nepal Points of Interest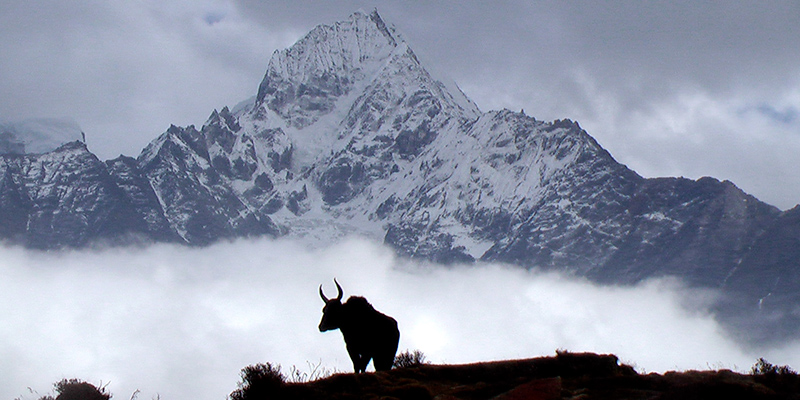 With eight of the ten highest peaks in the world located here in Nepal, the natural scenery & cultural contrasts of Nepal attract many visitors and travelers from around the globe. Nepal is truly an ideal destination for any traveler as the diversified nation gives you a land of opportunities to visit some of its most iconic places and regions. Here we shall be talking about best Nepal points of interest for travelers who want to experience its vast exquisiteness.
Below are the listed Nepal's best and popular points of interest:
Annapurna Sanctuary
Annapurna Sanctuary is a nature conservation area is a favorite track route of professional climbers. It has an immense population of wildlife and ecosystem. Thus many travelers and tourists in numbers of thousands visit this sanctuary every year so it is regarded as one of the most visited places in Nepal. Here one can thoroughly enjoy the iconic views of one of the world's highest mountains, get in touch closely with the Nepalese culture and traditions and experience the beauty of trekking in the rough terrains throughout the vast trekking routes. So yes it is no surprise that Annapurna Sanctuary really is one of the most visited trekking regions in Nepal and in the whole world.
Mount Everest
Okay let's make it clear that mostly everyone knows about Mt. severest as the highest mountain in the world which stands at 8,848 m above sea level in the eastern regions of Nepal. And therefore huge groups of trekkers plan to hike along the routes of Everest region every year just to have a glance of its mesmerizing glory. Mount Everest clearly makes a straight approach to every adventure enthusiast who wants to explore this grand region. The immense popularity of Mt. Everest is enough to attract loads of people and explorers from the vast regions of the globe and pursue their passion to eventually climb this iconic trek.
Boudhanath
Boudhanath is generally considered as one of the largest stupa in the world which has attracted lots of tourists towards its impelling structure situated 11km away from the center of Kathmandu. The shrine is surrounded by the homes of Lamas, or Buddhist priests. Every day Boudhanath is filled with large groups of tourists with and without a guide. This stupa represents the religious and historical significance for the Nepalese people. It is also a symbol of Buddhist culture so many religious devotes come to it for praying and religious beliefs.
Pokhara
Pokhara is the third largest city in Nepal so yes it has some iconic destinations which are pursued by many tourists. It offers perfect panoramic views and fascinating natural beauty and that is why Pokhara is normally the start point of many trekking expeditions, so during the trekking season this place is always filled up with many trekkers and climbers respectively. Some key spots for a traveler here will be Phewa Lake, Mahendra Cave, World Peace Pagoda, David's fall and paragliding up from Sarangkot.
Chitwan National Park
Chitwan National Park in south-central Nepal is one of the most visited National Parks inside Nepal. This national park offers up close experience of the wildlife available here. From the rare wild animals and birds to the adventurous elephant rides, Chitwan National Park provides a thorough wildlife experience to its visitors every year. People who prefer the lowlands full of exotic wildlife usually prefer this national park for their first choice in Nepal and that is why Chitwan National park is also one of the most popular national parks in Asia.