Langtang Region Trekking
Langtang region trekking is an adventurous trekking towards off the beaten path nearby Kathmandu valley at the south of Tibetan border. Langtang region is considered as the perfect blend of unique natural beauty and cultural richness. Langtang region trekking comprises the passing through Langtang National Park, the first National Park of Nepal exhibiting the magnificent views of Himalayan ranges including Langtang Lirung, Dorje Lakpa and Jugal Himal etc. Tamang and Sherpa being the local inhabitants, Langtang region offers to explore their Tibetan influenced culture and tradition.
Langtang region trekking is initiated after taking a drive towards Syabrubesi from Kathmandu followed by trekking to famous Kyanjin gompa. Visiting the monasteries, mani walls, prayer flags and chortens reflects traditional Buddhist culture that has been followed by the locals since ages. The famous pilgrimage site Gosaikunda Lake also lies on the Langtang region that attracts thousands of pilgrims during the special festival Janai Purnima held annually. Trekking on this Langtang region comprises crossing high passes like Laurebinayak pass with the picture of snow capped mountains at the back drop.
Langtang region trekking involves enduring walk in the remote areas of central northern Nepal. Therefore, it is recommended to possess good health and physical condition before joining the adventure. Alongside, helambu trek in Langtang region is short and easy in comparison to other. Therefore, it is recommended to enjoy with family.
available Trips for Langtang Region Trekking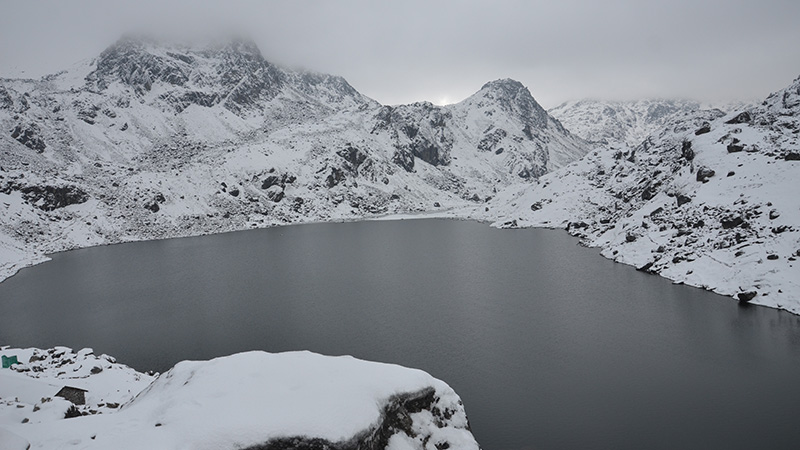 Langtang Gosaikunda Trek
Langtang Gosaikunda trek gives you the  chance to be at the famous pilgrimage site Gosaikunda lake .Along with this...