Peak Climbing
Peak climbing in Nepal is regarded as the popular adventurous activity that takes you to the peak of glorious snow capped mountains. Great feeling upon reaching top of the Himalayas would be the perfect blend of adventure, delight and accomplishment. Peak climbing along trekking on the foothills of Himalayas attracts adventure enthusiasts from all over the place.
Out of 14 eight-thousanders, 8 are located in Nepal and there are more than 1300 climbing peaks which definitely makes Nepal one of the best destination for peak climbing.Some of the most popular climbing peaks are Island peak (Imja Tse), Mera peak, Tent peak (Tharpu chuli), and yala peak. While embarking for peak climbing in Nepal, you must ensure which climbing peak suits you best. Difficulty level of each peaks are different, and there are climbing peaks graded according to experience of climbers. No matter you are amateur or experienced mountaineer, you would definitely get enthralled by magical feeling while embarking for peak climbing in Nepal.
Even if you don't have any experience on climbing peaks, basic knowledge of using ice-axe, ropes and crampons will be explained before trip. You must be in good physical condition while climbing peaks as it requires lots of endurance and strength. If you are physically fit with hearts full of passion , then we believe you can make it happen. Regarding the major seasons, best seasons for peak climbing in Nepal are during autumn and spring, i.e. between Sep to Dec and from Mar to May. Experience peak climbing in Nepal with Euro Asia for achieving success to reach the top of snow capped mountains and enjoy the mountainous views like never seen before.
available Trips for Peak Climbing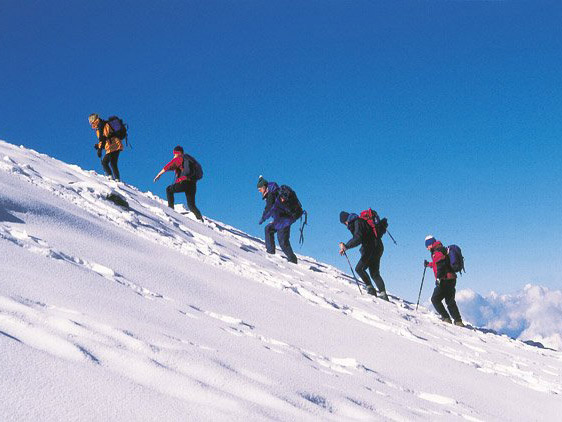 Island Peak Trek
"To the lover of wilderness, Nepal is one of the most wonderful countries in the world for island peak...