Why We Celebrate Christmas in Nepal?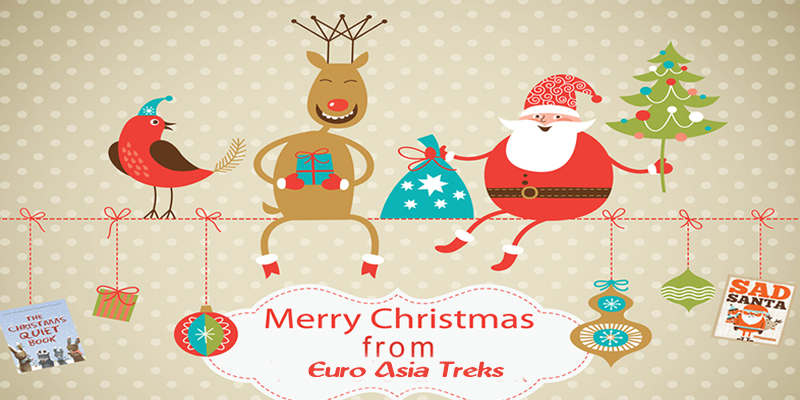 Capture amazing moments, eat distinct cultural food, and enjoy amazing music on this Christmas.
Christmas is the most beautiful time of the year. A time to get cozy and eat dinners with family members, talk about interesting things and laugh upon the joy of the beautiful evening. But let me ask you, how many Christmas have you spent doing the same old thing so yeah you send many of your Christmases like previously every year. This year you need to change that and why not come upon Nepal purposely called as "the land of adventures". Okay so I made up that name but still you need to be here in Nepal this Christmas.
Firstly it's going to be a heck of an adventure traveling to Nepal for celebrating Christmas. It shall remain an amazing memory in your mind as you celebrate your Christmas in a country mostly consisting Hindu and Buddhists people who generally don't celebrate Christmas like the other counter parts of western and European nations. Listen; even though many people still don't celebrate Christmas here in Nepal there are still many places where you can find a ton of enjoyment and drinks to celebrate your holiday. Just go to the nearby Shopping malls to buy yourself a Nepalese tailor made gifts to give it to your friends and families back home. Or you can just take a stroll around the busy city areas where you shall surely see a lot of buildings sparkling with incredible lights and Christmas designs just to make travelers like you feel at home.
A true Christmas offers smells of cookies, biscuits, homemade turkey's and pies with a table full of family members but this year that's not the only way to celebrate Christmas. Come to Nepal and find the alluring smells of street made foods and drink upon the cocktails served at the party central clubs. Find yourself a place that can stay etched in your memory for your entire life. Traveling doesn't always mean to wander and get lost, sometime it means to discover and find the next big thing in your life like booking a ticket and getting on a plane to Nepal for upcoming Christmas. Just go for it and try not to overwhelm with the idea if traveling abroad for your Christmas vacation. While you visit this land of amazing diversity and mesmerizing beauty during Christmas, you shall see streets cafes and hotels being decorated with Christmas trees and gifts. You may wander upon many places where you shall experience Christmas discounts and may even find a good deal to send back home. But that's just my opinion so why not just come here yourself and see if I am wrong.
Make this Christmas the time of your life with Nepalese gesture and affectionate hospitality. Go for shopping, go for partying or you may even go trekking, it's all up to you. As long as you desire it, Nepal will surely deliver it to you. So come to Land of mesmerizing beauty this Christmas and go head to head with the adventures that lie ahead for you here.