Top Five Attractions of Nepal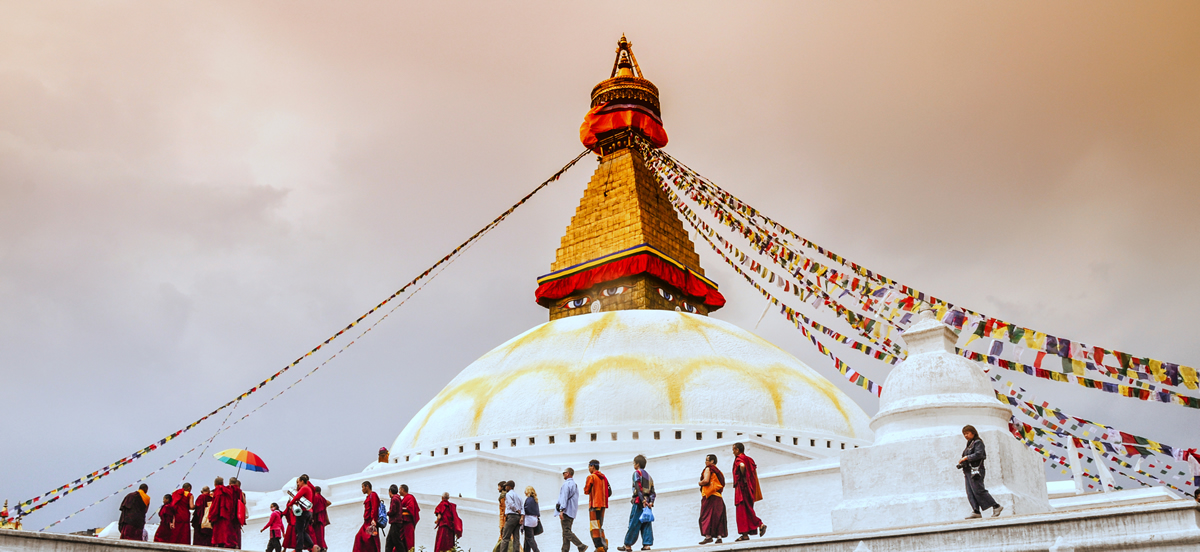 In this blog we are going to talk about the Top Five Attractions of Nepal. 2019 is almost over and we are getting closer to Visit Nepal Year. Visit Nepal 2020 looks forward to welcome approximately 2 million tourists to the land of Himalayas and temples.
Top Five Attractions of Nepal
Everest and Everest Base Camp
What makes Nepal unique is not just it's culture and traditions. Isn't it rare that the highest mountain of the world resides here? There is no other country which can offer this and hence it is one of the top attractions that Nepal can offer. Mount Everest also known as Sagarmatha rises to 8848 meters above sea level. It has been attracting many climbers, some of them are very experienced mountaineers.
Another way of observing this magnificent beauty is by going on Everest Base Camp trek. It is one of the classic treks in Nepal. The two week treks starts and finishes in Lukla. "Gateway to Everest" is another name for Everest Base Camp. You can know more about this trek at here.
Boudhanath Stupa
Boudhanath Stupa is one of the World Heritage Sites.It is one of the oldest and biggest Buddist monuments that had been built in Nepal.
The Stupa stands on the massive three level Mandala style platform surrounded by colorful private family houses. Boudhanath Stupa serves as reminder of Buddha's path to enlightenment.  You will encounter a lot of traditional shops selling Thankas, Singing bowls etc around the Stupa.
The monks and devotees walk around the Stupa  which is known as " kora". They make a round of the stupa in a clockwise direction by keeping the stupa towards the right. It is one of the major attractions of Nepal for both Buddist followers and others. The magnificent stupa projects peace and there is peaceful vibe that exists in and around the stupa.
Swayambhunath Stupa
One of the most admirable architecture of Kathmandu Valley is Swayambhunath. Another name for Swayambhunat is "Monkey Temple" as a lot of monkeys reside there. It is located on the top of a hill, hence it provides the panoramic view of the Kathmandu valley. Swayambhunath Stupa is the oldest of its kind in Nepal and is a symbol of peace and harmony. It has a lot of shrines and monuments within its premises which has immense cultural value.
Chitwan National Park
Nepal can offer wildlife experience as well. The chitwan national park is one of the world heritage sites as well. It consists a total of 68 species of mammals,544 species of birds,126 species of fish,etc. Jungle Safari is one of the most famous activities that is undertaken in chitwan national park. The endangered fauna found in the Park are: One-horned rhinoceros, Gaur. Royal Bengal tiger. Wild elephant, Four horned antelope, Pangolin, Golden monitor lizard, Python, etc. Bengal florican. Lesser florican, Giant hornbill, Black stork, White stork, etc.
Lumbini Peace Park
Lumbini is a pilgrimage sight in Rupandehi District of Nepal . It is home to monasteries and is built by various countries with strong Buddhist traditions. Lumbini is place where Gautam Buddha, the light of Asia was born. Mayadevi Temple in Lumbini is one of the most scared places as Gautam Buddha was born there. Lumbini is vital place if one wants to learn about the life of Lord Buddha.
Therefore, these are the top five attractions of Nepal.Besides these there are a lot of trekking options. The trek to himalayas are also top attraction of Nepal.However, with the cultural perspective there are plenty of options that one can opt from.