Top 5 tour destinations in Nepal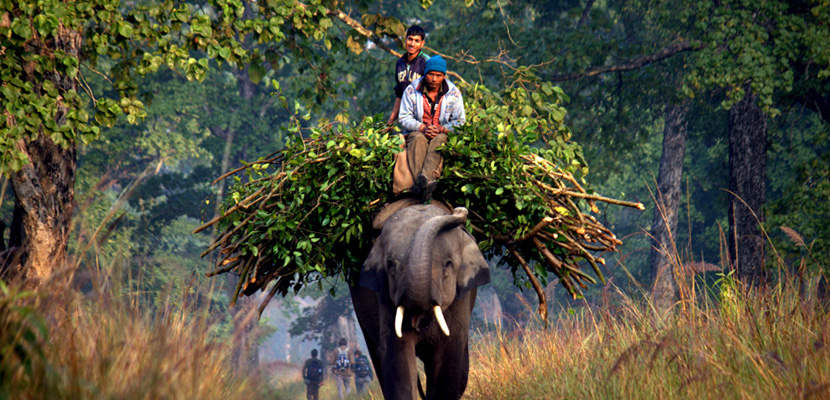 Tours in Nepal exhibits the best of nature and culture. Nepal tours always as something in store for everyone. You would be delighted by the festivals, traditions and cultures that bring the Nepal tours into life making your holiday in Nepal truly memorable and unforgettable. Among the numerous spectacular tour destinations these are the top 5 tour destinations in Nepal:
Kathmandu valley:
Tours in Nepal starts from Kathmandu, the city with perfect blend of culture, architecture and modernization. Sightseeing around the UNESCO world heritage sites of Kathmandu valley, we will discover Swayambhunath stupa, Kathmandu durbar square, Pashupanitnath stupa and Boudhanath stupa. Further, visit to nearby Bhaktapur and Patan offers an insight to their cultural heritages and architectural brilliance.
Pokhara:
Tours in Nepal can be considered as incomplete if Pokhara tour is missed. Pokhara is the gem of Nepal; the best naturally blessed city with lots of adventurous activities to put your hands on. Boating on Phewa lake, paragliding, zip flying, bungee jumping and many other activity definitely makes your day. Get glorified with the spectacular views of Annapurna Himalayan region, machhapuchre and other surrounding peaks while visiting Pokhara in Nepal tour.
Chitwan:
Tours in Nepal specifically inside Chitwan National park at Chitwan offers the best of wilderness activities to experience. Embark for jungle safari on elephant's ride, jeep, witness the local Tharu culture, tradition and encounter the Royal Bengal Tiger, One Horned Rhinocerous, crocodiles and other rare birds and animals. With quick connection to major highways , Chitwan is the popular touristic destination after Kathmandu and Pokhara.
Lumbini:
Tours in Nepal lets you discover the origination of Lord Buddha and Buddhism at pilgrimage site Lumbini. Lumbini is the center of attraction for Buddhist pilgrims all around the world. Visit the museums, palaces, gardens, temples, chortens and stupas that let you know about the birthplace of Lord Buddha and also known as the symbol of peace in entire globe. Visiting Lumbini while joining tours in Nepal definitely fills your heart with ultimate peace and tranquility.
Janakpur:
Janakpur is major hindu pilgrimage site you will be visiting while embarking on tours in Nepal. Janakpur is the birthplace of princess Janaki. The history of this place dates back to 12000 years back when Janakpur was the capital of Mithila Kingdom and still Janakpur is the core of Mithila culture and tradition. Janakpur has special significance for Thai royal families. Ram Janaki mandir being the major center of attraction; therefore, Janakpur is considered as the top 5 tour destinations in Nepal.