Top 5 Beautiful Places Near Kathmandu in 2019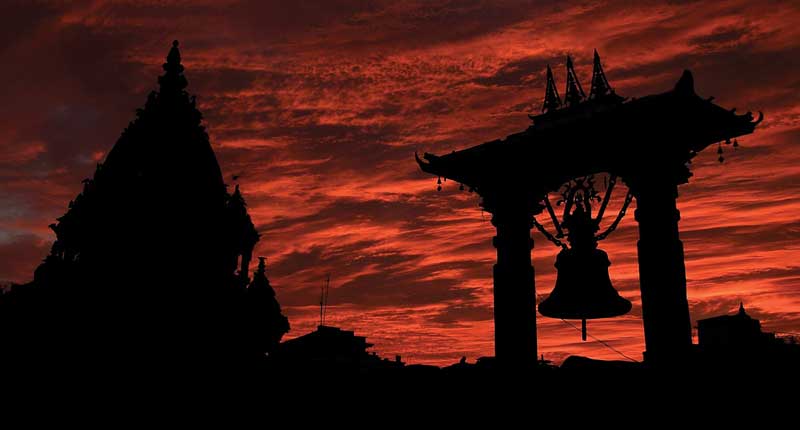 If you have ventured off into the beautiful nation of Nepal, you are bound to end up at its fascinating, charming capital city – Kathmandu. Matter of fact, you should make plans to enlist Kathmandu in your list of traveling while staying in Nepal. And that's because, Kathmandu is very rich in culture and history . But if you have no clue or whatsoever about beautiful places near Kathmandu for you to explore.
Here in this article, we will discuss about some of the major beautiful places in Kathmandu. Then these are the top 5 beautiful places near Kathmandu in 2019 :
Swayambhunath Stupa
Located atop a hill near Thamel area is the revered site of Swayambhunath Stupa. It is considered by many as one of the oldest historical and religious sites in the world. Swayambhunath has become a major tourist destination for travelers staying in Kathmandu.
As many tend to stay at a hotel in Thamel area, reaching Swayambhunath stupa won't be much hard as you can simply turn on Google Map or ask for directions from the locals without a need of a guide. And as it is situated at a high vantage point. You get to witness a breathtaking panoramic view of the entire Kathmandu city.
Boudhanath Stupa
Similarly, if you want to visit one of the largest stupa in the world before heading back to your country. Then may I suggest visiting the mesmerizing Boudhanath Stupa. It is located just 7 to 10 km away from Thamel area. Furthermore you can hire a taxi or just get on a local bus to reach there.
Once you reach there, you will see large numbers of local people and foreign tourists swirling around the giant white Buddhist stupa which we call Boudhanath. Prayer flags will be fluttering, monks will be chanting their mantras and shopkeepers will be patiently waiting for you to buy their items. And if you just want to enjoy a cup of coffee then there are several cafes and restaurants to cater your needs in Boudhanath area.
Pashupatinath Temple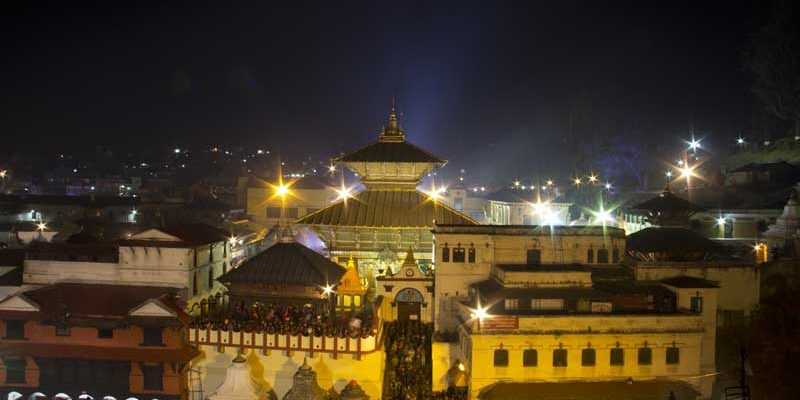 Likewise another top 5 beautiful places near kathmandu in 2019 is Pashupatinath Temple .If you want to discover a different aspect of Kathmandu which is a bit different than Swayambhunath and Boudhanath then you can just head off to Pashupatinath temple.
It is no very far as it is mere 8 km away from Thamel area and is 3 km away from Boudhanath area. Unlike Swyambhu and Boudha, this is a Hindu temple where you can find jogis/babas along with various Hindu temples which are full of many Hindu deities. If you like ancient history, culture and religion, then exploring the outskirts of Pashupatinath Temple will be very lucrative for you.
Kapan Monastery
Near to Boudhanath stupa is a hill that has a monastery built on its top which is named Kapan Monastery. As it is situated atop a hill, you will need to make a hike of about 10 minutes from its bottom to reach the top, however, you can hire a taxi or rent a bike.
Nonetheless, once you reach the top, you will get a tantalizing view of the surrounding city area with sights of Tribhuvan International Airport and Boudhanath stupa. In addition to that, Kapan Monastery is home to about 360 monks, lamas, teachers and workers who spend their time teaching Buddhist culture and ideology to western travelers.
Kathmandu Durbar Square
At the end of the day if you want to return back to your hotel in Thamel but have some minutes to explore some places. Then you can visit Kathmandu Durbar Square which is very close to Thamel. So, you actually won't have to hire a taxi or ride a bus to get there.
Historically, Kathmandu Durbar Square is one of the most significant places inside Kathmandu valley. The royal family of Nepal once lived here so you can learn about Nepalese royal families and history here. Besides that, this place also has many shops, cafes, hotels for foreigners.
Hence these are the Top 5 beautiful places near Kathmandu in 2019 .