Things to Know While Planning for Kanchenjunga Base Camp Trek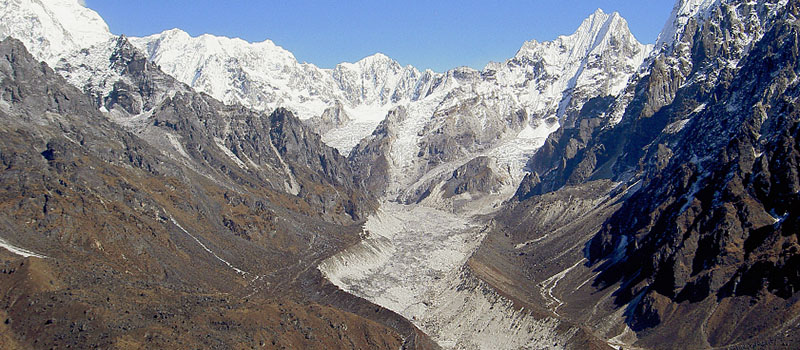 Kanchenjunga Base Camp Trek offers great adventurous trekking opportunity at northeastern region of Nepal. And there are several things that you should know while planning for this trip. Here, we have classified few of the major points regarding Kanchenjunga Base Camp Trek that you would like to consider:
Budget Required for Kanchenjunga Trek:
The total cost required for Kanchenjunga Trek varies according to accommodation at Kathmandu, style of trekking i.e. tented camping or tea house, transportation used, group size, total number of trip days, number of trekking crew involved and others. Therefore it is always better to be clear about what is included and not included in total trip cost beforehand.
Trails, Tracks and Time for Kanchenjunga Trek:
Kanchenjunga Trek is among the long trekking in Nepal with usually more than three weeks (nearly four weeks). And while comparing with other popular treks around Everest and Annapurna, Kanchenjunga Trekking is peaceful without crowd and blessed with unmatched natural and cultural highlights. There are optional side trail available from Plangchugola to Thudam crossing high altitude pass of Lumba Sumba pass where tea house accommodation is not feasible. Like other trekking adventures of Nepal, best time to go for Kanchenjunga Trek is also during the spring months of March, April, May and autumn months of September, October and November. Usually the skies are clear with excellent views of Himalayas during the peak season. If you miss the flight to Suketar airstrip from Kathmandu or if you prefer drive then it's around 9 hours of drive towards Taplejung from Kathmandu. You have an option to choose the mode of transportation.
BackPacks, Gears and Equipments for Kanchenjunga Trek:
Hiring Porters means also promoting local tourism as it generate jobs at local level. So, as you are hiring a porter, one duffel bag each to be carried by porter with small day pack to be carried by you would suffice. Simple, durable hiking clothing, gears and equipment's would be ok for this adventure. It also depends on the style of trekking that you prefer.
Trekking Permits for Kanchenjunga Trek:
First of all you need to keep a note that Kanchenjunga Trek can't be done along by yourself. As per Nepal Government's legal rules, it should be an organized trek with registered trekking company of Nepal that takes care of overall your accommodation, transportation, safety, meals and other travel necessities.
Two trekking permits are mandatory for Kanchenjunga Trek. One is Kanchenjunga Conservation Area Permit with validity of month and other is restricted area permit of four weeks (it is issued per weeks).
Health, Fitness and Safety for Kanchenjunga Trek:
Kanchenjunga Trek is definitely for you if you can manage to walk an average of 6 hours of day with light backpack. There are well acclimatization points that help your body to adapt according to varied altitude. During this off the beaten path adventure, you don't need to possess technical climbing knowledge as there is no technical passes and glaciers to cross. However, it is enduring remote area trek for more than three weeks so, you need to have stamina to face the challenges put in front of you.
Therefore, after having an idea of above mentioned points, if you need further information about Kanchenjunga Base Camp Trek, or you want to tailor made this trip then contact us.