Sustainable Tours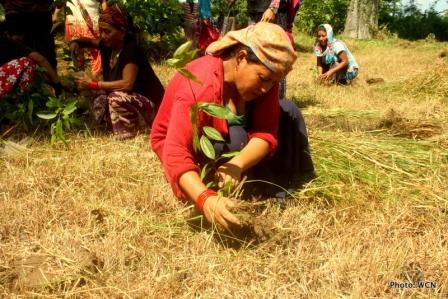 In recent years travelers want to travel across the world, at the same time they want to do it responsibly. Nepal is one of the most popular travel destinations in Asia. Not only Nepal has the highest peak of the world, Mt. Everest but it has a perfect blend of culture, adventure and nature. It is also known as the birth place of Lord Buddha. Nepal welcomes all its travelers with open arms. On the same hand, with the travelers we can say we are welcoming the problem that are brought by overcrowding. Choosing the right tour operator and a Sustainable Tours is the answer to this problem.
Choose the Tour operators wisely :
What I'm trying to say here is that Nepal is a blessed country in terms of natural beauty. We are pleased to have all the travelers here. Meanwhile, it is really important that we keep the environmental aspect in mind. The packages that most travel companies sell, forget about the environment but are more focused on how to make profit.In this blog I would like to inform you about the choices you make. There are plenty of tour operators here in Nepal who promote sustainable travelling and offer sustainable tours. Of course, they are here to make money but they do care about the environment as well. Who wouldn't want to travel in a meaningful way by creating better impact on the countries they are travelling to? I repeat! Choose wisely.
Sustainable Tours is the way of Traveling :
There are tour operators who promote home stays in remote parts of Nepal which can help to uplift the entire community. This gives opportunity to the locals to stay in Nepal and serve the country in a better way. Some tour operators also believe in less paper use policy. In their offices they have policy not to print anything unless it is a necessity. They also focus on recycling and proper disposal of garbage, both by themselves and the travelers for whom they organize the tours.
The tours organized by them includes preservation activities of endangered animals and at the same time the travelers can experience something unique as well. The travelers can visit elephant breeding centers, can opt for cycling in the places where feasible. Also, they can indulge in Nepalese culture by visiting Sanskrit school and meeting Hindu Scholars. There are operators who can connect you to orphanage or governmental schools. These are the places, where you can impart your English speaking and writing skills to the kids who can't afford a boarding school. Therefore, always opt for a sustainable tours!
So, through this blog it is an appeal to the world travelers to make sure that their holiday can create an impact which is positive.Before booking your next trip to Nepal or anywhere else in the world, apart from doing your research about the itineraries and the cost, we think it is equally important to do some research about the choices that you are making. Travel responsibly!