Nepal Tour at Chitwan National Park: Capture the Best of Wildlife and Nature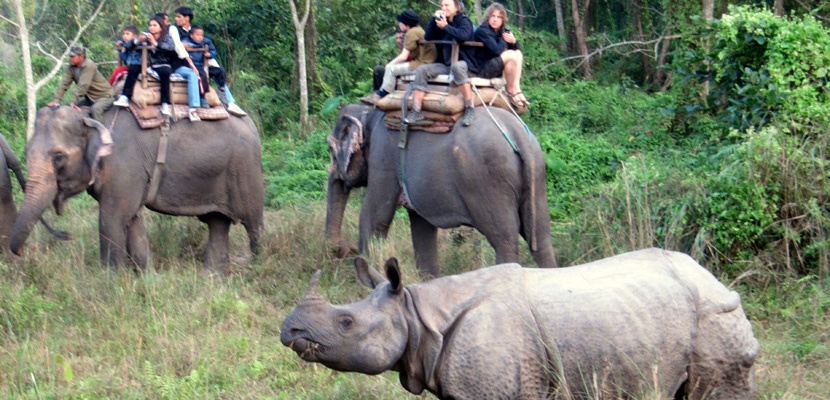 Nepal tour offers every individual to immerse in its natural beauty and while you are around Chitwan national park, get insight to wild state of nature riding on elephant's back or jeep ride that surfs around the majestic lush green forest. Behold the fun and adventurous activities during Nepal tour at Chitwan as you will encounter various rare floras and faunas in their natural state, along an insight to local culture in an atmosphere that amazes you in every way.
Nepal tour blesses you with an ecstatic feeling as you click phenomenal Royal Bengal tiger, one horned rhinoceros, crocodiles, greenery, landmarks and scenery which is permanently saved in you as a wonderful memory. Chitwan national park is also popular as the prime destination for bird watching destination. Majorly the colorful birds like peacock, woodpeakers, kingfishers, floricans, and hornbills are encountered around the place. Regarding the locals, Tharu ethnic groups show their warm hospitality as you stroll around the region. Their famous stick dances, music along camp fire during evening time are added attractions during Chitwan tour in Nepal.
Chitwan National Park is affluent in biodiversity located at Chitwan district of central Nepal well connected with major cities like Kathmandu and Pokhara. Embark for Nepal tour in your next vacation and have a close look at what it's all about capturing the best of wildlife and nature.