Is it expensive to travel in Nepal?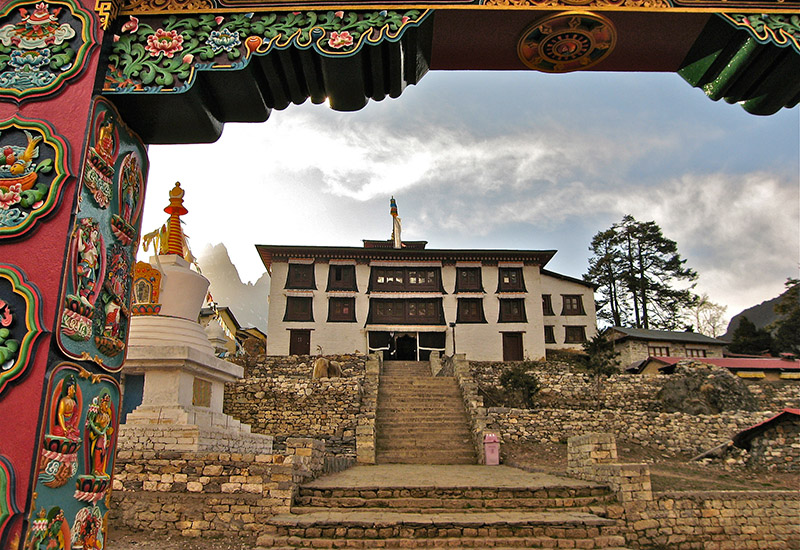 Nepal is a beautiful yet bewildering paradise for backpackers and hitch hikers. It is the home of majestic Himalayas and generous people who respect and adore travelers visiting their homeland. The tranquil serenity of exotic travel destinations gets mixed with stunning bio-diversity. Your eyes simply stare in awe. And slowly but surely, you begin to truly appreciate the authentic rich experiences and influences during your stay in Nepal. In addition to that, Nepal is not a very expensive place to stay and travel. This in turn has helped Nepal to gain immense popularity internationally.
The travel cost which you find in Nepal are some of the lowest in the world. Anyone who has ever visited Nepal will agree that Nepal has a lot in store. You will never find a lack of travel enthusiasm and thrill while traveling in Nepal. From the moment you enter Nepal, the bustling excitement will make you ask for more. The local street markets to the top-notch hotels, everything is priced within one's travel budget. Likewise, the food here doesn't charge you much as you have a lot of options to choose from. Yes, if you are staying in the Kathmandu, enjoying a meal at one of the qualitative star hotels is feasible. However, if you want to experience something more personal which is a bit more local and authentic. Then we suggest exploring the local streets restaurants.
Secondly, travelers can do various adventure activities such as trekking, rafting, paragliding and safari tours in an economical price value. Even when you are heading to the famed Everest Base Camp or the spectacular Annapurna Base Camp. You won't be charged much. You will stay in teahouses run by the local people. And generally, they don't charge you much for the whole accommodation and food during your trek. Nepalese people understand that tourism is very necessary for the development and progress of the nation. Therefore, if you ever plan to travel in Nepal then assure yourself that don't worry too much about your travel budget.
Lastly, the flight, taxi fares, bus fares and entry fees normally don't cost foreign travelers too much. It doesn't matter where you plan to go, ever place within Nepal is budget friendly. However, you have to understand that the price of anything depends upon many factors. As most of the items on popular trek routes are carried and brought my porters. And you can somehow understand that carrying such heavy loads of items is not an easy task. So, be considerate about a few changes in the price specially if you are going for trekking in an isolated and elevated region of Nepal.