How to go to Muktinath Temple ?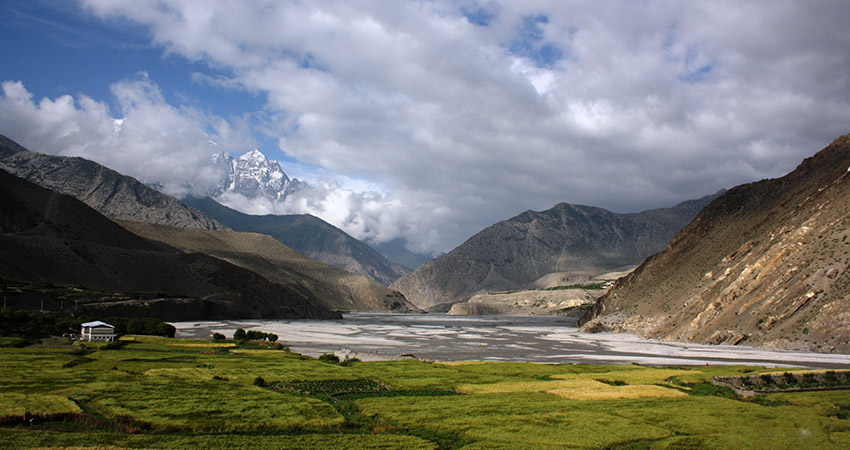 Muktinath temple is one of the famous pilgrimage for both Hindu as well as Buddhist. It is located at an altitude of 3710 meter in the mustang district of Nepal.Well , a lot of us might be wondering about how to go to Muktinath Temple ?
Here we have included the detail information about it :
You can go for muktinath trekking. And along with this there are various other ways by which you can go to muktinath temple .It all varies as per your budget and the time .
If you are starting your trip from Pokhara to Jomsom then you can choose 3 alternatives :
Take a flight : One can take a flight from Pokhara to Jomsom .It will take almost 30 minutes to reach Jomsom from Pokhara.
Trek : You can go to Nayapool from Pokhara by vehicle. After that you need to trek for 7 to 8 days to reach Jomsom .
Hire a Jeep : You can take a jeep from Pokhara to Beni then to Ghasa and through Tatopani ,Marpha ,Tukuche and then to Jomsom. You can reach Jomsom within 10 to 11 hours .
If you are planning your trip from Jomsom to Muktinath then also you have 3 alternatives :
Trek : You can walk from Jomsom to Kagbeni then to Jharkot and to Muktinath.It will take about 7 to 8 hours to reach Muktinath.
You can go by Transport : You can either rent a local bike with a driver or you can go by Jeep .It will take almost and hour and half to reach .
You can go by Horse : You can get a horse to rent and you can reach muktinath within 7 to 8 hours .
Hence if you are planning to go to muktinath then you can either take a flight ,or can go by trekking or can use the vehicles .