FAM Trip in Nepal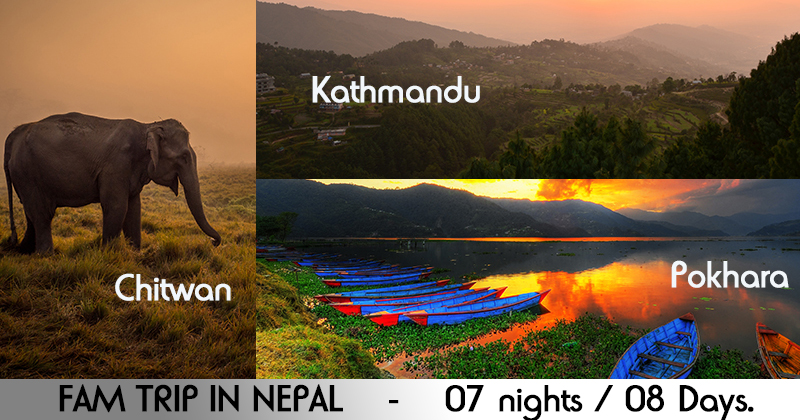 (Kathmandu – 02 O/N, Nagarkot – 01 O/N, Pokhara – 02 O/N, Chitwan – 02 O/N)
Get set for an awe-inspiring Nepal round trip with us!
Here at Euro Asia Tours and Travels, we are organizing a familiarization (FAM) trip to Kathmandu, Nagarkot, Pokhara and Chitwan for 8 days/7 nights respectively. During our FAM trip, educators and trip leaders will unvaryingly get an adequate amount of of exploratory time to discover & explore the different aspects of Nepal and get the genuine taste of Nepalese hospitality along with it. Beyond doubt, it is also a considerable golden opportunity to experience authentic Nepalese lifestyle by understanding the available local opportunities for educational progress and development while enjoying the natural vistas all around.
All the interested tour operator staffs and travel agent alike are requested to partake in this trip which shall be an edifying trip for all of us altogether.
The details of the trip are listed below:
>> Arriving at Kathmandu – 29 April 2017
>> Depart from Kathmandu- 06th May 2017
>> Package Rate : Euro 290.00 Per Person
>> Single Supplement : Euro 145.00
>> Valid only for Travel Agent or tour Operator staff
For Further Information's and Booking process, feel free to contact us through [email protected]