A Day Trip in Chandragiri Cable Car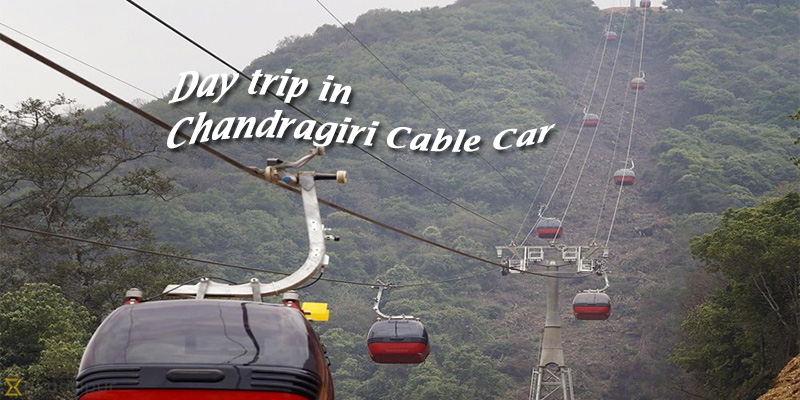 "It's easier to go down a hill than up it but the view is much better at the top."
Chandragiri Cable Car is a new destination for outing in Kathmandu. Located on the outer reaches of Kathmandu valley, Chandragiri hill in Thankot is 16 kilometers away. Covered with lush green blanket of flora Chandragiri truly is a great abundant and pristine landscape. The hill top offers breathtaking views of the Himalayan range along with the beautiful Kathmandu Valley. The destination will be an ideal place to visit for tourists with a free day in Kathmandu.
Here I shall explain how a day trip to Chandragiri might feel like if you were to go there. But first let me tell you that reaching this awesome hill station is not a big deal as it is only 16kms to the South West of Kathmandu. It is accessed by many local route buses, Microbuses from Ratnapark, thus getting there should not be a major problem for a genuine Nepalese person. It approximately shall take 30 minutes drive to reach from the capital city. This new and popular cable car is around two and half kilometers long from near Godam at Thankot. So to the expectations of the project builders the cable car is generating lots of new visitors with near amounts of thousands per day. Both the domestic and international tourists are allowed to gain full access over this hill station (with some varying charges accordingly).
A day in Chandragiri is usually filled with expectations as one wishes to witness some dramatic views and experience a godly heaven kind of moment while being up there in the hill top. Chandragiri has recently been on the minds of the people due to the opening of cable cars making the hilltop more accessible like never before. If weather favors you and you have got ample amount of time then you can get the chance to observe the vistas of the soaring peaks and breathe taking glances of the entire Kathmandu Valley. The panoramic views of Kathmandu Valley & Himalayan ranges from Annapurna to Everest makes any one feel like seeing whole Nepal from this hill. It normally takes about 9 minutes to reach the top of the hill station from the base, so you shall have many moments to glance at the amazing scenery around you. Being on the cable car, you shall gain transcendent views of Nepal's Himalayan ranges and thus it is the appropriate time to click some photos with your beloved ones. For some people who love hiking steep terrains through dense forests, there is an alternative route from Matatirtha-Chandragiri- Chitlang. This hike is a very popular route which takes you through dense forest rich in wild and exotic flora and offers scenic views of Kathmandu valley and then ends in a beautiful cultural village of Chitlang. And generally it takes people about 5-6 hours to complete the entire hike. People in Kathmandu can now enjoy the panorama view of the valley and travel to the Chandragiri Hill via Cable Cars. The trip from base of the Chandragiri hill to its top is authentically easy and fun-filled with lots of options to explore there. And once you reach at the top of the hill station you can see the "Bhaleshwor Mahadev "also known as the "Ichheshwor Mahadev", which was built in order to promote the destination as a religious site as well for the visitors.
I recommend you to keep Chandragiri in your next go to place list because it's near certain that you will get your mind blown by the tantalizing & gorgeous views that are offered there. So why not escape your city life for a day and go to Chandragiri for its grand cable car ride.