Trekking in Nepal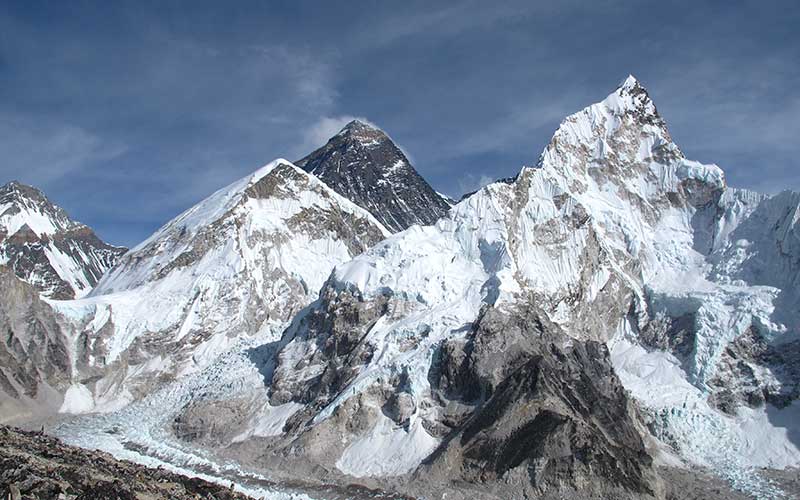 =====No one can forget their first impression of Nepal as long as they love traveling in wilderness amongst the Himalayas with only the forest, river, valleys, hills and mountains serving as their companion for their entire journey. Bewildering sights of colorful towns and cities, thriving lush green and the stunning cultural diversity are some of the most overwhelming aspects of trekking in Nepal. It doesn't matter how much you deny, because at the end of the day Nepal is a spectacular travel destination for trekking lovers all around the world. After all, 8 of the world's 10th highest mountains are located in Nepal's legendary Himalayan mountain range which spans over a hundred of kilometers. Nepal is called as land of trekking and if your are planning for trekking in Nepal.
For a small country, there's a huge abundance of natural, eye-catching trekking destinations in Nepal. Rising from as low as 56 meters above sea level to 8,848 meters above sea level which is the current height of Mt. Everest – the world's highest mountain, trekkers have several options to choose from in terms of uniqueness and daintiness. Hence, many trekkers who visit Nepal with a mindset to either scale the entire summit or just go on a trek to the base camp like Everest Base Camp, Annapurna Base Camp or Kanchenjunga Base Camp, will usually wind up at traveling to the northern territories of Nepal which is near to Tibet Autonomous Region of China aka 'Roof of the world'. However, trekking in Nepal can take some amount of strong dedication and prior preparation in order to increase your chances of completing the trek successfully.
Today I shall be discussing about some of the general stuffs which you as a trekker in Nepal will have to do while trekking in Nepal. So, let's begin with the choice of trek destinations. Yes, people need to prepare accordingly to their trek destinations as each of the trekking destinations inside Nepal can range from easy/simple, medium to challenging. Some treks will require more physically fitness while some may not. Some may take you weeks to complete, others might just take you a couple of days (give or take). Nonetheless, you must have got my point by now. Plan your trek in such a way that it can fit into your budget and time. But that doesn't mean you should do something less fun or less thrilling which you might end up regretting later on. So, just choose a trekking destination which can fit all your required criteria first.
If you are having troubles deciding on which trek to join then I have laid out some suggestions for you here as well. One of the most popular yet easy to do trek is the Annapurna Base Camp Trek or ABC Trek. You can complete this trek in about 2 weeks or so. You will get to enjoy walking through several small village settlements, meet tourist friendly local people, taste exotic Nepalese cuisines and most of all, get to wake up with a beautiful view of the Himalayan mountains in front of you. Furthermore, Pokhara which is renowned all over Nepal as a paradise for trekkers will be on your trek route. But if you want to do a shorter version or longer version of this trek, then we have you covered. For those who have limited amount of time can make a short trip to Poonhill – a famous viewpoint to watch the sunrise views over the Annapurna mountain range including Mt. Dhaulagiri and Mt. Fishtail. Likewise, others who have more time to spend can do the arduous yet adventurous Annapurna Circuit Trek.
Next, to Annapurna region is the world renowned 'Everest Region'. And even just by its name, you may have understood that this trekking region is named after Mt. Everest (8,848m). One of the major reasons why tourists visit this part of Nepal is solely because Mt. Everest is located here. And thousands of tourists travel here just to get a breathtaking view of the mightiest mountain – Mt. Everest with their own eyes. There's no word to describe how the feeling of visiting the Everest Base Camp is as many first-time visitors who have trekked to EBC just get stunned with the pure magnificence of this place. So much so that Sacramento couple, James Sissom and Ashley Schmieder planned their wedding vows to be taken at Everest Base Camp with Mt. Everest looking over them. This may sum up (entirely) how much popular Everest Base Camp is to the world wide public.
In addition to that, you must keep yourself fit and healthy by having a proper diet and mentality. And don't forget, you will have to do various cardio vascular exercises as well if you want to travel at altitudes higher than 3,000 meters above sea level. After all, you don't want to get 'Altitude Sickness' while trekking in Nepal, do you? And make sure that you buy yourself a proper Travel Insurance so that if something were to go wrong during your trek, the Travel Insurance can cover your losses. Lastly, pack only the necessary things which can come in handy to you and always keep in mind to not over pack your backpack with useless items that have no use for you in the long run. Got it!
So, these are some of my personal suggestions which I loved sharing with you guys. Hope you learned some cool new stuffs about trekking in Nepal and how to prepare yourself for it by reading this blog. And if you any questions which you want to ask, then simply send us a mail and we will gladly answer them as soon as possible.