Renovation of TIA Airport amidst Covid-19 lockdown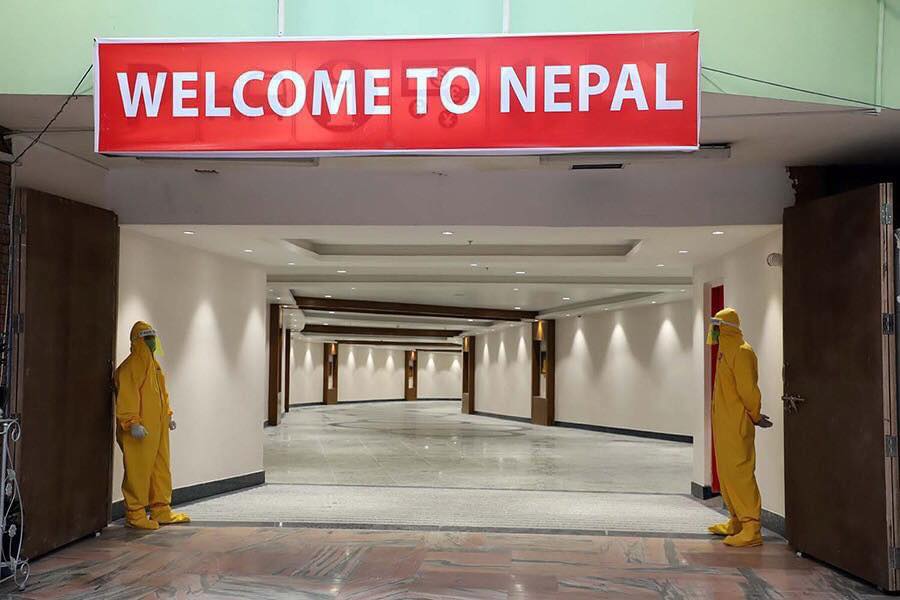 Covid-19 pandemic has affected the whole world. Nepal is not an exception. In order to prevent the wide spread of corona virus, the government have kept the country under lockdown.  Amidst all the chaos that corona virus  and lockdown has brought, TIA airport has been renovated.
Following pictures so how the airport has been following the hygiene protocol in the airpot.