Exploring Trans Himalayan Wonderlands: Nepal Tibet Tour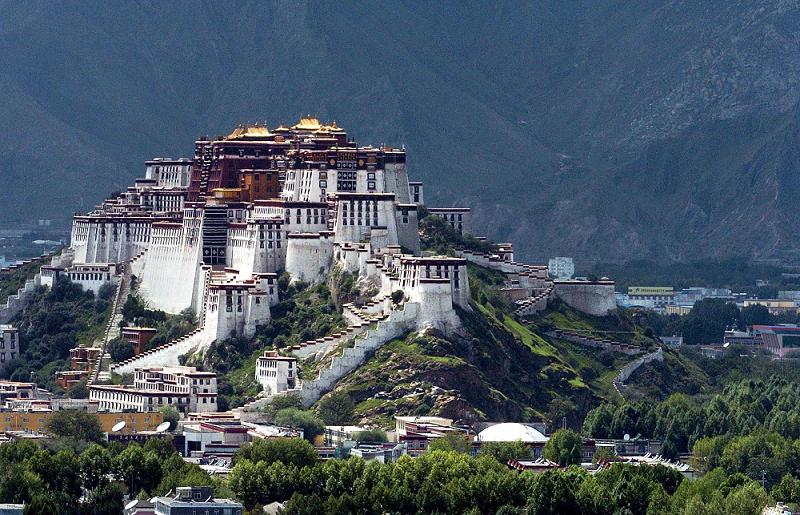 Nepal Tibet Tour unfolds the hidden mystical Trans Himalayan wonderlands of Asia while exploring around Nepal and Tibet both at a single go. During our insightful multi-country Nepal Tibet tour, first you will have magical tour experience at culturally affluent and topographically diversified Nepal then we fly to roof of the world Tibet and indulge ourselves in its natural, cultural and spiritual magnificence. Finally, we drive back towards Kathmandu, Nepal and grab the missed previous touring and sightseeing opportunities.
The vibrant capital city of Kathmandu welcomes you with flooding architectural and cultural insights while sightseeing around UNESCO world heritage sites. The temples, monasteries, ancient palaces and museums being the major attraction, there are other lots of things to explore in the capital city. Nearby core Kathmandu city, Patan Durbar Square offers enthralling display of artistic courtyards, palaces, museums and graceful artistic temples. An array of bronze statues and religious monuments are the highlights of this artistic Patan city.
Short flight takes you to Lhasa. The hidden kingdom now has opened its doors to outsiders with plenty of touring, sightseeing and exploring opportunities. Discovering Trans Himalayan landscapes, glacial lakes, ancient artistic palaces, temples and monasteries, Tibet tour around Lhasa, Gyantse and Xigatse would surely displays the best that roof of the world has to offer. The Tibetan Buddhist cultural significance is unmatched and along their search of spiritual awakening the feeling of peace and tranquility is always blessed with.